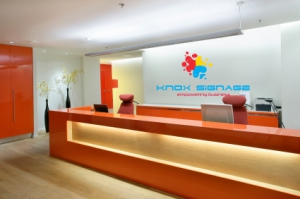 Invest in good signage to improve your business and no better way to represent your business other than a bold Reception Sign. Knox Signage provides various type of reception signage to suit your need and installation in Melbourne and surrounding area.
All reception signs can be attached onto wall and reception desk.
Acrylic Panel Sign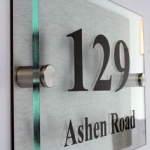 Acrylic panel sign offers great image of both stylish and classy. It can be installed with aluminium/brass metal stud mount to float from the wall or attached to wall.
Available in:
Thickness ranges from 2 mm to 50 mm (standard 10 mm for Reception sign)
Clear, Frosted or Color panel
Bevelled or Straight Cut Edges
Custom sizes and shapes
3D Lettering 
Available in:
Quality Thick Acrylic, Brushed Stainless Steel or Polished Mirror
Optional LED light to add elegance to your signage
Custom sizes, shapes and colors
Cut-out Stainless Steel Panel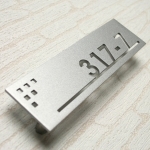 Laser Cut stainless steel panel
Can be attached to Acrylic backing for additional impact
Optional LED light
Contact us for more info and free quote.