Signage | Large Format Printing
Custom Print Wall Art Specialist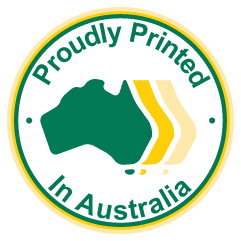 Melbourne local signage & printing services in the heart of Knox City.

Passion makes us unique and when it is supported by reliable Australia based supplier, latest technology and trust-worthy business partners, we are able to provide premium end-to-end signage & print solutions to all our customers.
Speak with us to see how our dedication and flexibility can turn your unlimited idea into reality.
What We Do
Local Printing. Fast Turn Around. High Quality.
Professional & Fully Insured Signage Installation.
Testimonial
Hear what people say about us.
Creative, professional team that where easy to work with very trustworthy that over delivered on a much needed facelift to Scoresby Laundromat.
Knox signature has been magnificent. Professional and efficient. Look no further for professionals doing your signage and printing needs. Happy with their work and follow ups. Will definitely use their services again.
We engaged Know to produce plaques and signage for the properties we manage. Iwan and the team were extremely responsive with drafts & the end result was amazing! Highly recommend the team for all signage and printing requirements
If you want a professional job done, without the fuss, look no further. I engaged with Iwan from Knox Signage and had my vehicle sign written in a matter of a few days. As soon as he received my logo, Iwan designed it and came back to me in no time at all for approval. Iwan is super friendly, professional and his work is clean cut. Thank you again for all your work and efforts.
So fast & easy to deal with. Wish all my suppliers were so reliable!
Such a fantastic service… Soo, reliable, soo dedicated, and great attention to detail resulting outstanding finished printed signage.
I am very satisfied with the superb quality of the product and the excellent services provided by Knox Signage. Great product, great price, great services and fast delivery. I strongly recommend Knox Signage!
Iwan and the team at Knox Signage have done an amazing job installing new signage for my office. They care about their work and their clients and it shows. Would recommend to anyone that needs signage or printing work completed.
Iwan recently did the signage for our new office and was great to deal with. Despite lots of queries all emails were replied to promptly, and signage looks great and installation was done without any hiccups. Would highly recommend Iwan and Knox Signage and won't hesitate to use them again.
Dear Viona, I really appreciate the fantastic care you provided me with my beautiful marketing materials for my listing last week! You & your company did spectacular job! The delivery time was perfect including my last minute orders, you are amazing and  deserves '5 start customer and company service'. I will strongly suggest this company to all my colleagues and friends looking to get a wonderful product like yours!  Well done team!